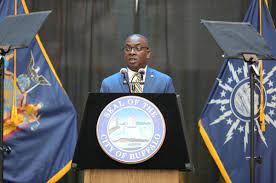 By Deidre Williams
Read the full article from Buffalo News, here.
For only the second time in his 16 years as Buffalo's mayor, Bryon Brown proposes to increase property taxes.
His $568 million spending plan for 2022-23 recommends increasing residential property taxes by 5% and commercial property taxes by 6.6%.